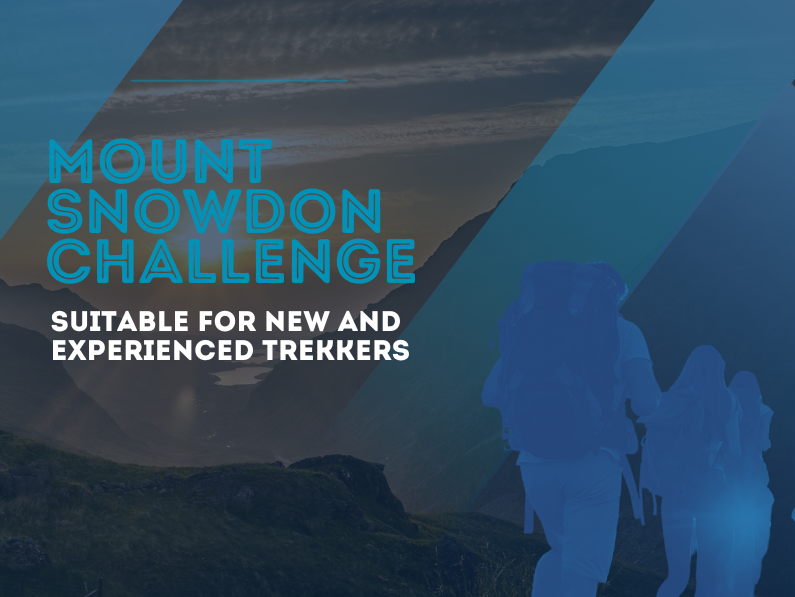 £45 (Includes Transport, Mountain Guides, Refreshments, Dinner & TShirt)
Suitable for people 12 years and over. Under 18s need to be accompanied by an adult or have a signed consent form by their guardian. Suitable for new and experienced mountain trekkers. First timers are advised to train by going on local power walks a few times a week. The trek lasts between 5 and 6 hours and you will be on your feet for at least 7 hours.
Manchester Birmingham Stoke
Transport from other cities can be arranged if interest shown
Participants are able to make their own route there also.
Challenge yourself by tackling a 1085m climb up Mount Snowdon whilst helping to raise vital funds, supporting our sisters during their most vulnerable moments; childbirth 
See this challenge as a way of helping yourself, through the blessing of sadaqah jaariyah, forming new friendships with like-minded people, betterment of own mental health by experiencing mountainous regions and simply inspiring others to do the same, all through the intention of wanting to support those in hardship, Alhamdulillah. 
The Cause

Help us maintain our hospital and health services such as dental unit in Azad Kashmir.
Imagine having to give birth in your home with no medical support and nothing to help give your newborn the best start in life.
That is the reality for 100s of women in Azad Kashmir, leaving them vulnerable to complications, issues and sometimes even death.
However, it doesn't have to be like this.
Hope Welfare Trust has opened a hospital, which has already helped over 260 women give birth safely with over 95% not needing to pay any fees, due to their difficult situations.
By introducing a Zakat Card for orphans, widows and poor families, which is valid for 2 years, cardholders become entitled to free tests, x-rays, medication and other facilities available at the hospital, such as the dental unit, dialysis centre, eye camps, ambulance service and an operating theatre, Alhamdulillah. 
The hospital is operational 24 hours per day 365 days per year, with the majority of the hospital equipment having been sent from the UK.
So in short, we're asking for your help to maintain the hospital so we can keep helping the most vulnerable
Will you be the answer to the prayers of hundreds?